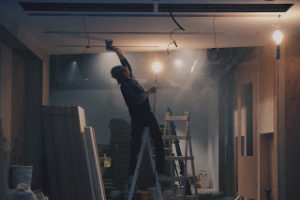 In the last couple of weeks there has been much fanfare about the reintroduction of the Tradie Voucher Scheme which has proved popular with tradies and their customers. Many believe that the vouchers make a critical contribution towards helping people stay in business until the Territory economy turns around. The government has listened and while initially reticent, has doubled the value of the scheme from $2,000 to $4,000 per voucher.
At first sight this looks like a win-win situation: A win for tradies who can attract more work than they otherwise might have done and a win for householders who can pay for home improvements they might otherwise have been unable to afford. But is this really the case?
My view is that this should be a win for most householders because they stand to save money. However I think it will only be a win for those tradies that recognise the real value of the scheme, which is to give them breathing space: Time to take the opportunity to improve their business and make it more successful. There is a strong similarity between the voucher scheme and the parable about giving a man a fish. The voucher is a fish that will feed the tradie for a day but it won't teach him to fish – it won't teach him how to stay in business over the longer term.
The reinstitution of the voucher scheme is an opportunity to take a reality check on some facts about being in business including:
It has never been easy to run a successful business because if it was, everyone would be doing it. Success requires continuous adaptation and learning and never being complacent. It starts with personal development and being open to new ideas that you can adopt in anticipation or response to a continuously changing environment.
Ways of doing business are changing. What worked in the past will not necessarily work in the future. Modern business practices, customer expectations and their buying habits are different from just five years ago and will be even more different in five years' time. The pace of change is accelerating and everyone who wishes to stay in business must keep up with that change.
Competition has always been tough and it will continue to get tougher. Being in business is about survival of the fittest and although you don't have to be the fittest to survive (just fitter than the most unfit), if you want to thrive you have to be fitter than most. Being fit is a choice, it is very similar to being an athlete in that the smarter and harder you train, the more competitors you will beat. If you don't train you will be easy prey to those who do.
While getting fit is a personal choice, so is staying in business. The voucher scheme will not last forever, the money will run out but until it does, every tradie has the opportunity to make a choice about whether they wish to fail, survive or thrive. The vouchers are providing an opportunity to get fit, fit enough to deal with competition through a period of change in the way businesses will operate up to and into the 2020s.
For those tradie businesses that don't do this there is a risk that the voucher scheme is merely postponing their demise. This is true because some of their competitors have already understood the scheme's real value and when it ends they will be fitter and better equipped to deal with whatever the future holds.
If you want to survive or thrive start looking at your business model, the way you generate sales, the way you deliver your services, the way you treat your customers, the way you manage your people and the way you manage your finances. You need to do this now before it's too late
And if you're still not convinced, read this: A tale of three businesses, the Good, the Bad and the Ugly. Don't let your business become an ugly business.