A business value proposition is the sum of sum of what you deliver to your customers, how you are perceived by them and the way you do things to ensure a good overall service. It is a lot more than a competitive advantage, although your competitive advantage is certainly an important part of it. If you don't know your value proposition, how can you expect your customers to?
A good value proposition should be focused on your customers' needs. Spending time understanding it can be a very worthwhile exercise because it provides you with an opportunity to evaluate your offering from the perspective of your customers.
Once you have developed one, your value proposition should be used to drive your marketing activities and to contribute to sales conversations. Communicating it to staff can help them understand why your business exists and and influence their behavior regardless of their everyday job responsibilities. Better still, asking your staff to help you identify your value proposition can be a great way of communicating ideas and expectations as well as assisting in team building and giving everyone a similar sense of purpose. To do this you can use the value proposition wheel: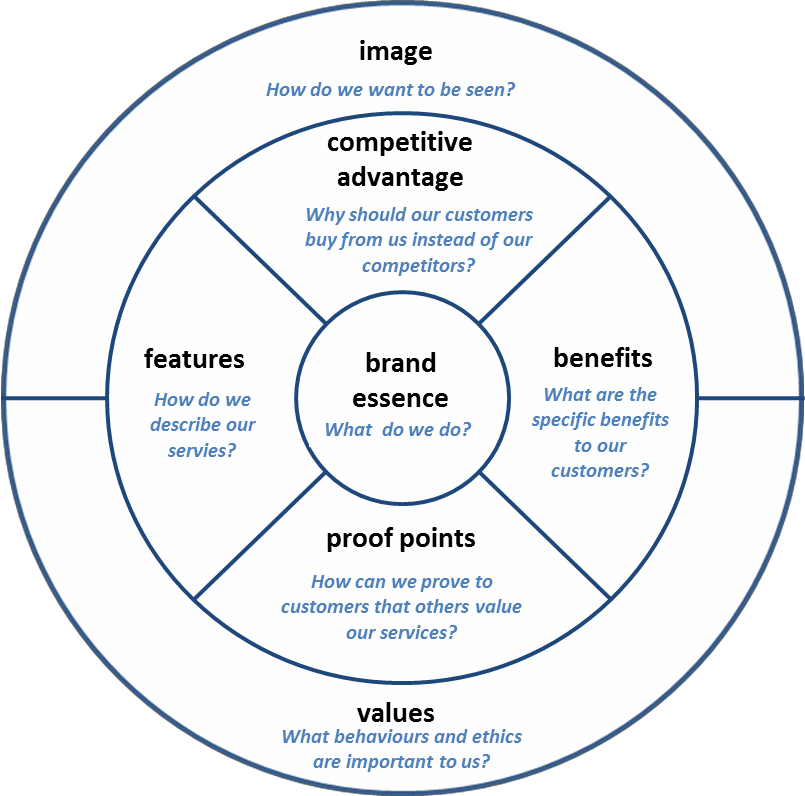 The value proposition wheel is a simple way to tease out the elements of your value proposition and comprises seven questions. If you need to develop or refine your own value proposition why not take three simple steps to do so?
1 Answer each of the seven questions – you may get the best answers if you work on this as a team.
2 Review the answers every day for a week – you will almost certainly find that you can improve your answers over time.
3 Start using the information in marketing material and sales conversation – and make sure your whole team understands it.