No-one has been through this before but doing nothing is not an option. Developing a perfect response to COVID 19 in your business is also not an option because you don't have time and perfect is the enemy of good.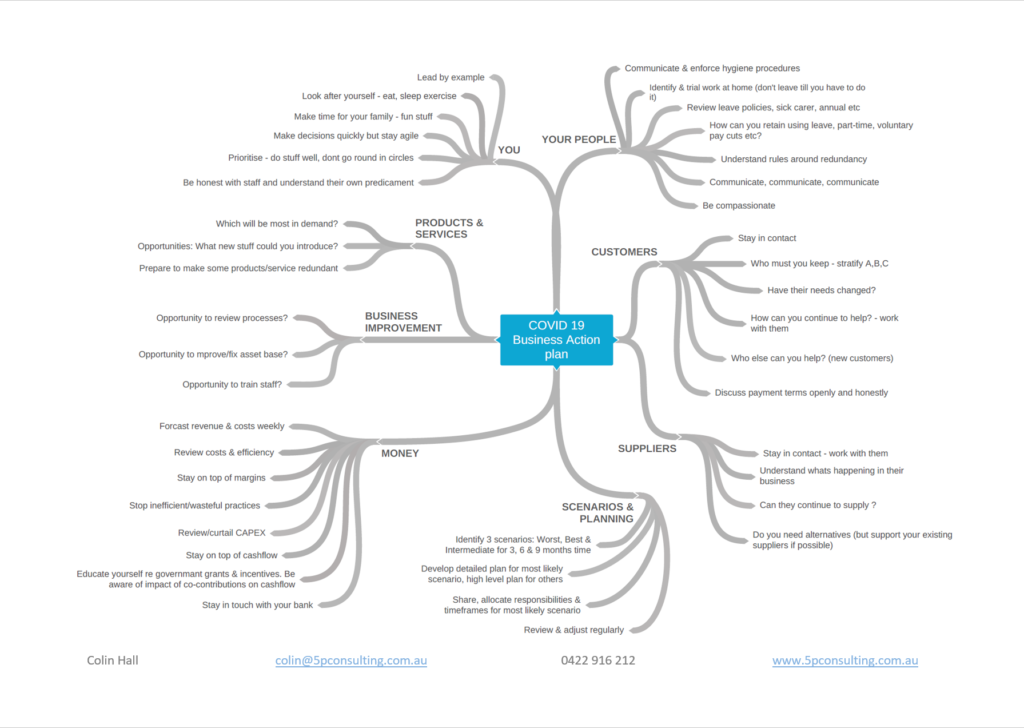 Here is an agenda to help develop a COVID 19 Business Action Plan. It's not perfect but it has been road tested by two of my clients who have also contributed to its development. Both clients are now feeling more confident about their response to COVID 19.
Sure, the agenda is not perfect and neither are their plans. Both are a work-in-progress and reflect the need to remain agile in these difficult times. Remember that failing to plan is planning to fail and it's in no-ones interest that you fail.
Lead by example, be compassionate to your staff, customers and suppliers and remember that Cash is King.